Sale of new boats
Adria Ship sells, with exclusive rights for Italy, the Elan and Impression boats, and it manages the sales of other prestigious marks like those of the Catana and Bali catamarans.
Go to page
charter service
Adria Ship is a financial advisor for nautical leases and for insurance policies, supplying its clients with an all-round assistance service.
Go to page
sale of used boats
Brokerage of used boats under a regular license as boating broker, intended to support those who want to change their boat and find the a suitable used one.
Go to page
professionalism
born of experience
Adria Ship vende barche nuove, delle marche più prestigiose come Elan, Impression, Catana e Bali, ma è anche il più importante centro vendita di barche usate.
Luigi Coretti, the owner
After more than twenty years in business, today the Adria Ship organization coordinates and controls other companies linked with it, through which it offers several services for boating.
After a lifetime working in a bank, just after 50 I wanted to change. So I decided to leave the bank and to open a used boats brokerage. I still remember the initial investment, 5 million Lire, an amount that today really makes you smile. I convinced my daughter Giovanna, and together we began this adventure, still going on today.
Gennaro Coretti, founder
1997
Adria Ship is born as a sole proprietorship, with the commitment of Luigi and Giovanna Coretti in the brokerage of used boats.
In 1998, Adria Ship becomes a limited liability company and the importer for the Adriatic sea of the Elan boats, built in Slovenia. Given the encouraging results achieved, by 1999 the Slovenian shipyard anoints Adria Ship as the exclusive importer for Italy.
This is a challenge the Corettis gladly accept, and they develop a sales and assistance network that is present throughout Italy. The last step in this history is the purchase of their own sea base in Grado, encompassing a harbor with over 100 berths, storage, and shipyard activities.
Adria Ship Team
Luigi Coretti
Business manager
Adria Ship Grado
Giovanna Coretti
Headquarters manager
Adria Ship Grado
Sales Network
The pervasive Adria Ship sales network is present all over the national territory, in order to guarantee the best assistance and the utmost professionalism
Grado
Paolo Marin
Sales representative for used boats and Elan sales
Grado
Chiara Puntin
After sales assistance and insurances
Grado
Bruna Facchinetti
Harbor reception and e-commerce representative
Marina degli Aregai - Sanremo
Giorgio Corte
Scarlino - Follonica (GR)
Franco Martinelli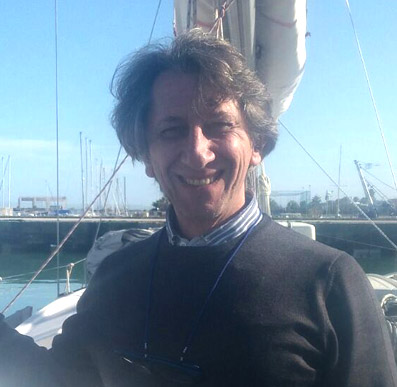 Foggia
Michelangelo Paparesta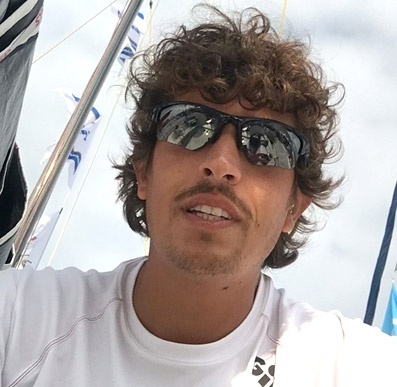 Ask for info
Fill in the following form with
your personal data and your specific
request, we will reply as soon
as possible.
Adria Ship srl
Testata Mosconi, 1 - 34073 Grado
Tel. +39 0431 83504 - Fax +39 0431 876066
adriaship@adriaship.it
VAT and fiscal number 02146300302
Corporate capital Euros 10.000,00 fully paid up
Register of Companies n. 02146300302